Bill and Mikey particularly enjoyed the shady palms at the mis-named Foul Bay. Each time we visited this area, we had the entire beach to ourselves. No matter where we were, Bill stayed in the shade. Around Batts Rock Beach (West Coast) that meant finding any tree that wasn't the poisonous Machineel Apple.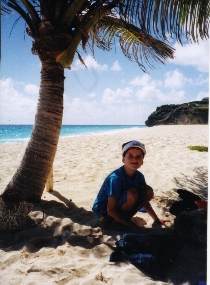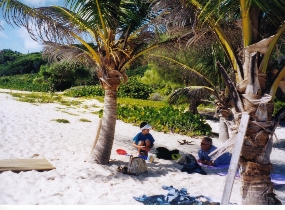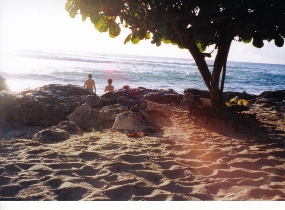 We stayed at Sunset Crest in Holetown, on the West Coast in St. James. The beaches there have calmer surf, but excellent snorkeling. Sunken barges as well as natural reefs along Sandy Lane beach, Batts Rock and at Folkestone made it perfect for families with children.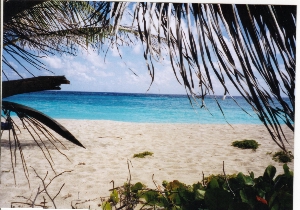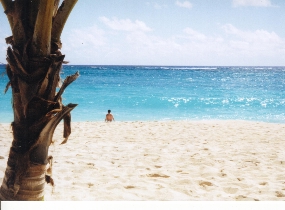 When we visited beaches in populous areas, we would be approached by locals selling their wares. This led to many interesting conversations and folksy, hand-crafted souvenirs. (See "People" page) Otherwise, noise and anxiety and schedules and time stopped.

In general, the east coast beaches around Bathsheba have strong currents and surf (where surfing tournaments are held), the currents in the south around Christ Church are more gentle (but with some surf for body surfing and wind/surf sailing), the west coast beaches in St. James are calm Caribbean seas for snorkeling and swimming, and the north coast features cliffs, rocks and crashing Atlantic waves.